How to Convert AOL Emails to PDF? Apply Mentioned Tutorials
Summary: Here, we will learn how to convert AOL emails to PDF with the help of this guide. The write-up contains the reasons to export the emails in PDF format and the problems faced by users while using AOL emails.
Access your important AOL emails offline and protect them from any data corruption or data loss. To do so, it is imperative to convert these emails into a file format that offers various benefits to a person, whether he is a businessman or a professional.
Such one format is PDF which makes users wants to convert AOL emails to PDF to access their data universally.
Despite their age, AOL (America Online) emails remain one of the most popular and commonly used emailing services in the world today.
They provide their services on both desktop and the internet. It stores all its messages in Personal File Cabinet format (PFC).
However, AOL is giving a lot of tough time to its users these days causing a hindrance to their daily work.
Problems with AOL emails:
It has a prolonged signing process.
It is not possible to read the messages offline.
The computer freezes while using AOL emails.
Methods to Answer How to Convert AOL Emails to PDF
The AOL emails can be converted to universally accepted format both manually and professionally.
However, the limitations of the manual process retain the users from using this method and go for the professional one.
We will be explaining the methods one-by-one. Not to waste user's time we will first be discussing the professional solution which is recommended by experts.
Followed by the manual method and then the reasons to use the PDF format.
Let us discuss these methods now.
Instant Solution to Convert AOL Emails to PDF
To convert the AOL emails without any inconvenience AOL Mail Backup Tool has been recommended by professionals.
It is a complete software solution that allows its users to transform and save several AOL email files to the cross-platform compatible format. The conversion process can be completed without losing any details and maintaining the folder hierarchy.
The most important feature of this tool is that it transforms AOL email records, including attachments, to PDF.
Note: Users working on Mac OS machines can install the tool from the links given below:
You can not only learn how to convert AOL emails to PDF using this tool but also have the benefit of keeping a backup of all your essential data.
It converts the emails to not only PDFs but also other formats like MBOX, PST, MSG and EML.
The "Delete After Download" option deletes your emails from the server after the backup is made, thus saving you space.
Using the "From and To" feature you can select folders within a specific date range and convert them to the required file format.
What Are the Steps to Convert AOL Emails to PDF?
Step 1: Enter the credentials to log in to the software.
Step 2: Under the 'Select Email Format', click on the PDF option.
Step 3: Select Apply Filter option for selective data export.
Step 4: Browse the Destination Path where you want to save your data and click on the Start button to begin the process.
If users receive emails that they want to export after the first conversion process, they can use the Incremental Backup option. It will convert only the newly arrived emails and avoid duplicity issues.
Manual Solution on How to Convert AOL Emails as PDF
The manual method is safe and there is not much chance of data failure when converting an email to a compatible format.
However, this approach can only save one email at a time.
Since it does not support several AOL emails conversion, it becomes a time-consuming operation.
Let's understand the stepwise procedure.
Step 1: Log in to the AOL Mail App with your credentials.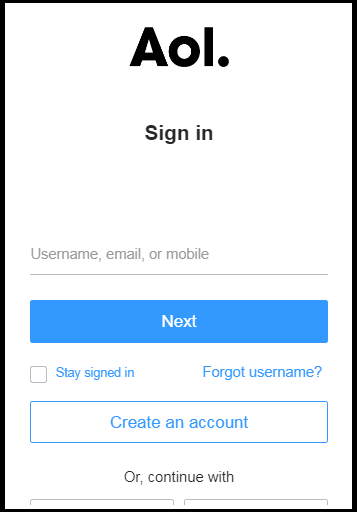 Step 2: Next, open the email message which you want to convert.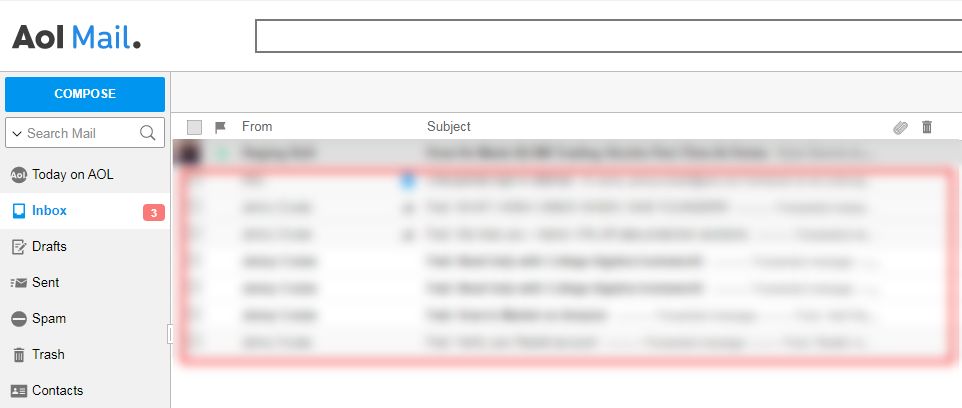 Step 3: Click on More, and select the Print Message option to convert AOL emails to PDF.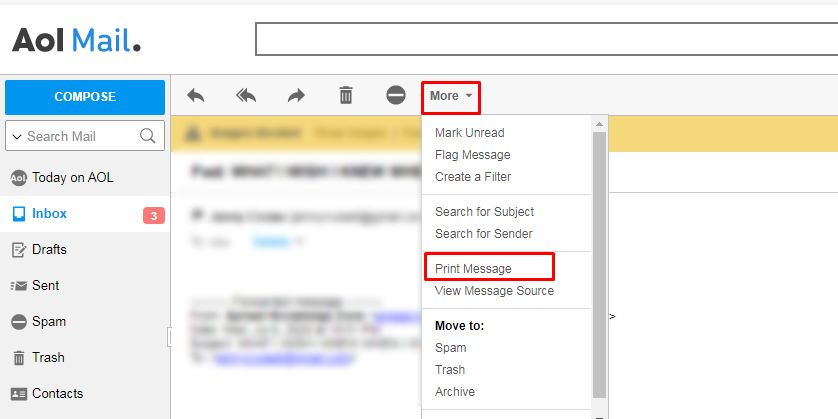 Step 4: You will see on the screen an option to save your email in PDF format, then click on the Save button.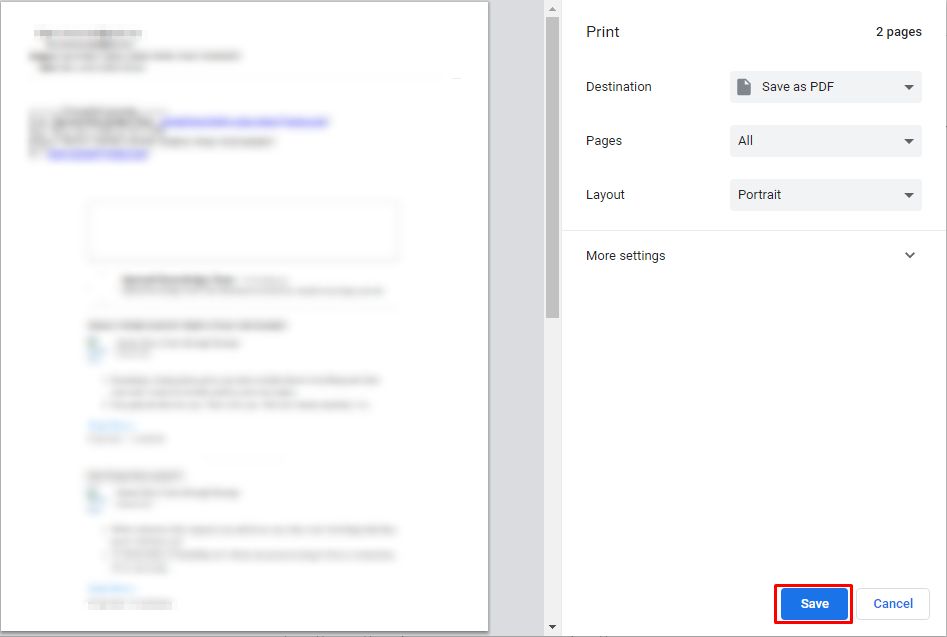 Step 5: Finally choose the location to save the resultant file and hit Save.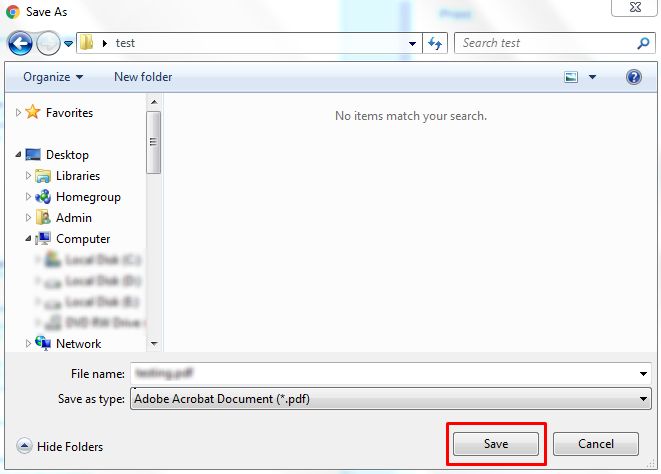 Since you can save only one email at a time, it is not a suitable method for converting emails in bulk. It also becomes a lengthy and time-consuming method which can cause users to waste a lot of efforts.
Why Should Users Choose to Convert Their Emails to PDF?
Users can choose and learn how to convert AOL emails to PDF format for the reasons listed here:
Your emails on the web are prone to data corruption and loss, and not keeping a copy of it offline is a huge risk.
Slow internet wastes a lot of precious time of its users while they are trying to access their emails.
It helps in locating important files easily.
PDF is the most commonly used and compact format for recording, viewing, editing, and transmitting critical data.
PDF files can be easily printed on any printer making it a pretty good reason to convert AOL emails to PDF.
Corporate & Legal Documents: It is mostly used for commercial purposes by practitioners.
Last Words
AOL is one of the most popular free email services, and people tend to migrate emails to store them offline to protect critical data from corruption and other problems.
Methods for converting these emails are mentioned from which one is the manual conversion method. It is simple and secure but has certain drawbacks. Thus, to learn how to convert AOL emails to PDF in bulk, one can use the professional way as discussed.