Can I Recover Deleted Emails from Hotmail? Explained Here
User query: "When I cleared out my Inbox in Hotmail, I unintentionally deleted several important emails. When I later needed those emails, I wasn't able to find them. I'm desperate to get those messages back. Can I recover deleted emails from Hotmail? If so, please explain how to do it."
We are all aware of Hotmail (Outlook.com) and its growing popularity among businesses and individuals in this day and age.
Users can access Hotmail from on web, or view its emails in the Outlook app if configured.
There is no doubt that the majority of the work of companies is dependent on Hotmail and even the prospect of losing an important email from the account is frightening.
But, if this kind of situation ever occurs, you may want to recover deleted Hotmail emails, especially if they contain certain important messages.
So, how can we get them back?
Once you've finished reading this step-by-step guide, you won't have any trouble recovering your deleted emails.
Important Note:- Most businesses rely on Hotmail webmail for their work, and it will be impossible for them if they lose even one of their critical emails. Thus, to avoid this mess, it is critical to keep a backup of your data on a regular basis using the Hotmail Backup Tool.
Techniques on Can I Recover Deleted Emails from Hotmail
You have the following techniques to be used for restoring the emails. To avoid this situation, you need to make sure to create a backup using the tool mentioned above for future.
Method 1- Restoring Deleted Emails from Deleted Items Folder
When you delete an email from Hotmail, it migrates from the Inbox folder to the Deleted Items Folder.
It remains in the Deleted Items Folder for 30 days before being deleted and shifted to the Junk email folder where it is retained for 10 days.
You can quickly recover deleted Hotmail emails within 30 days by following the steps below:
1. Launch Outlook and log in to your Hotmail account.
2. Right-click on Deleted Items which is on the left side of the screen. Now, click on the Recover Deleted Items from the drop-down menu.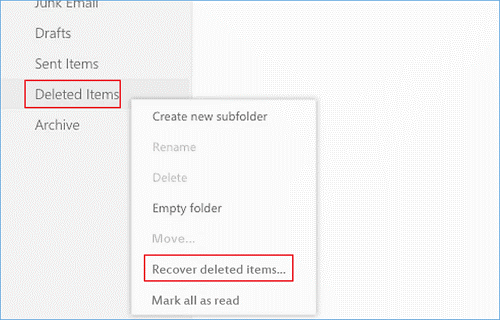 3. Any emails you've deleted in the last 14 to 30 days will be listed here. Select the emails that you want to recover.
If you don't see any emails here, that means your deleted emails have been deleted permanently. In this case, find the answer to "can I recover deleted emails from Hotmail" in the next segment.
In case there are too many deleted emails, you can search for specific emails using the search bar at the top of the page.
4. Select the Recover option and then click on OK. The deleted emails will then be restored to your inbox.
While looking for the emails, if your emails are nowhere to be seen in the Trash or Deleted Items folder, it is possible that they have been permanently deleted. For restoring those, you can go through the next section.
Method 2- Recover Deleted Emails in Hotmail After 30 Days Period
Many users have the query when they can't find the emails in Deleted Items Folder or think their emails are permanently deleted.
Is it possible to recover the permanently deleted email messages?
Yes, it is.
However, it is dependent on whether you have added your Hotmail email to Outlook and have the Outlook app installed on your desktop.
You can recover permanently deleted Hotmail emails by restoring from the local .pst or .ost file format.
Follow the steps to understand it better:
1. Log in to your Hotmail account at the Outlook.com website to initiate the process to answer "can I recover deleted emails from Hotmail?".
2. In the left pane, navigate to the Deleted Items folder.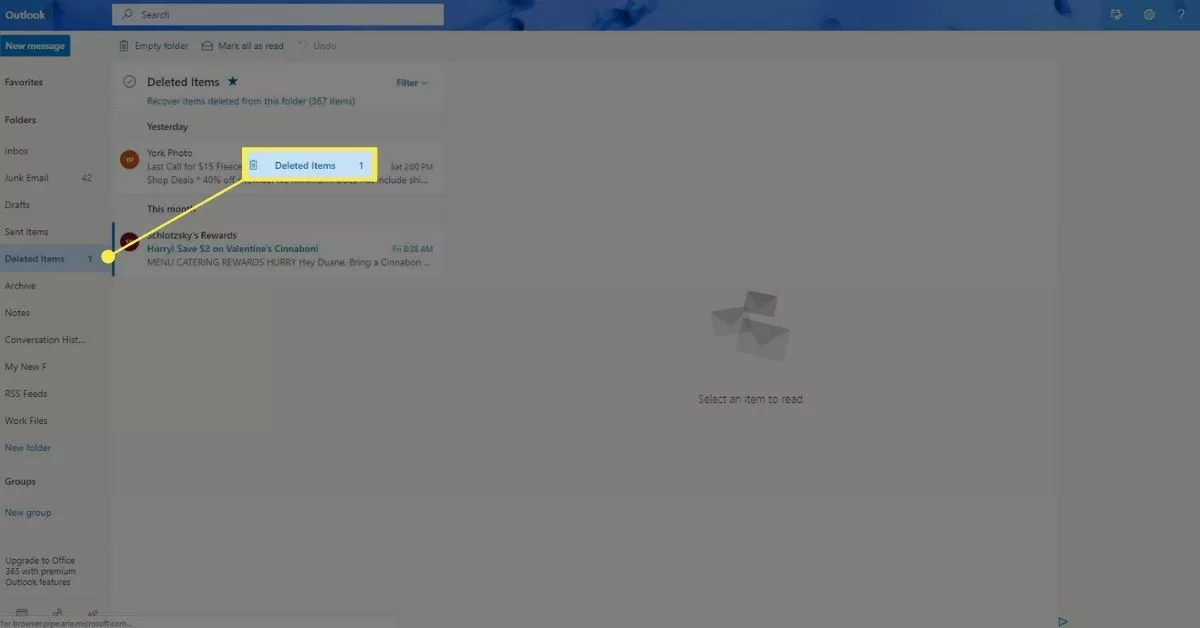 3. At the top of the message list, click on Recover items deleted from this folder and the Recoverable Items folder will be displayed.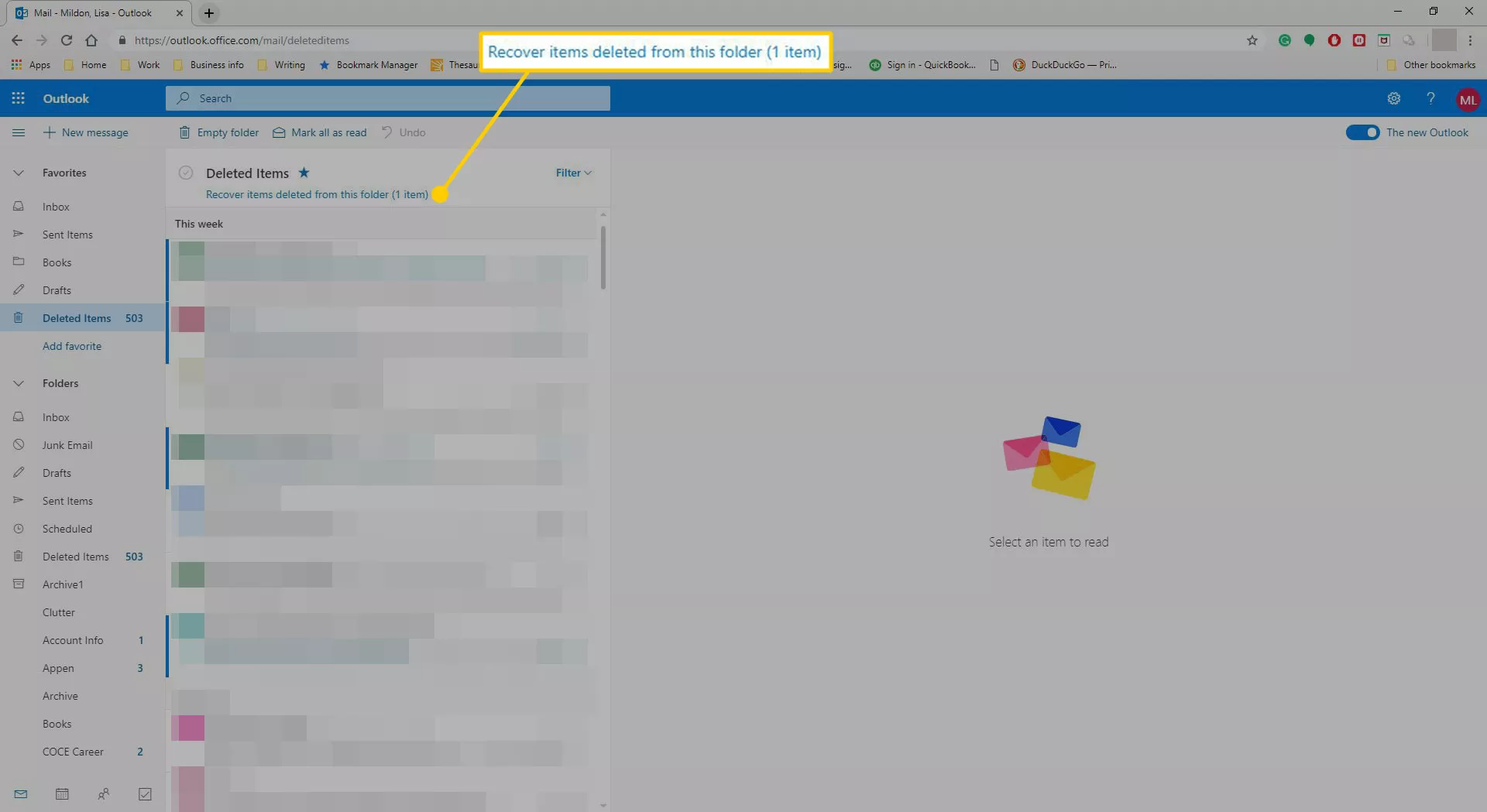 4. Choose Restore after selecting the items you want to recover.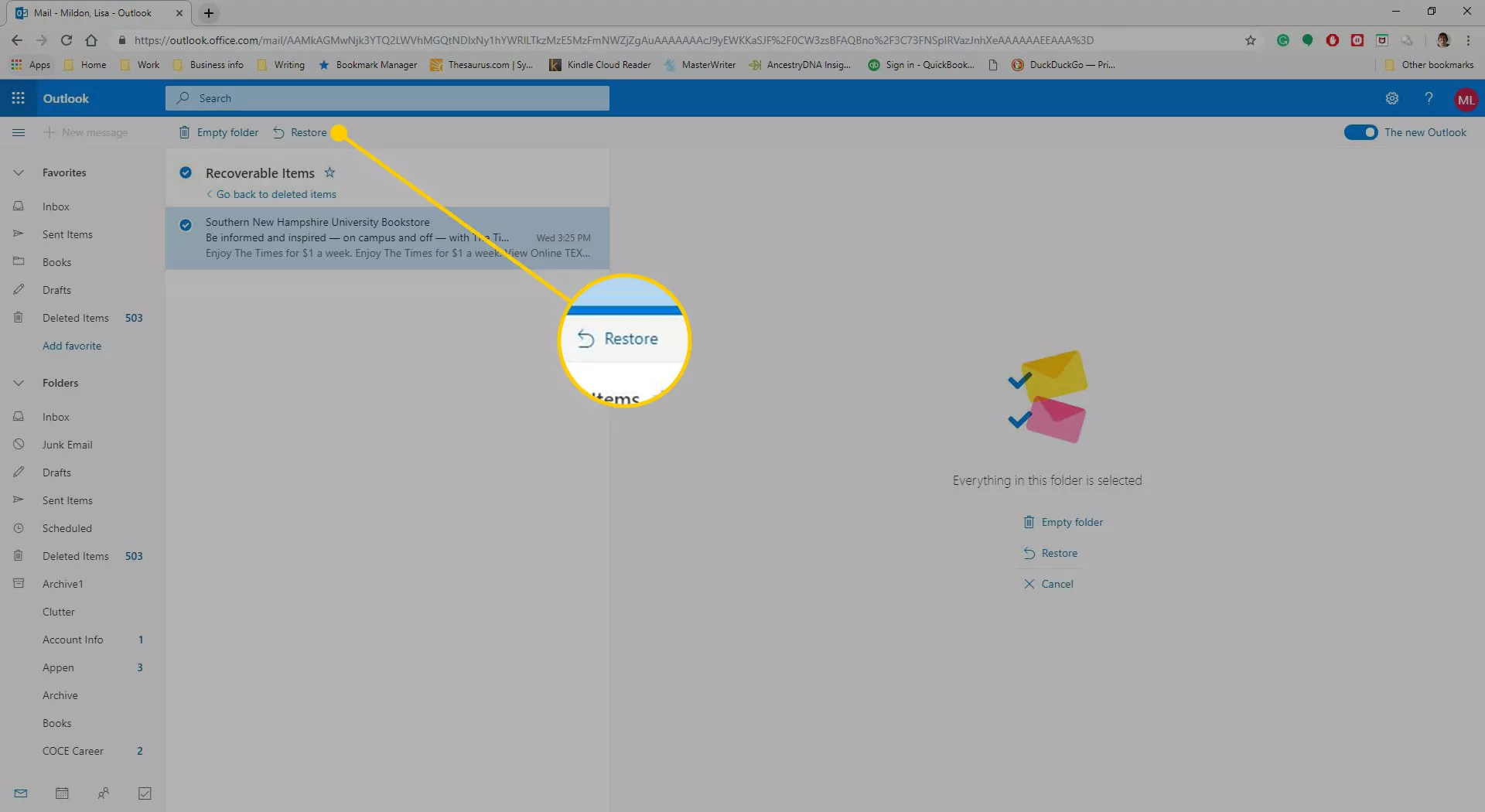 5. The items you choose to recover are placed back in their original folders.
In cases where you are not able to retrieve the emails, there are no other ways to get them back. But, this can be prevented from happening by doing two things i.e. take a backup and stop Outlook.com deleted your emails automatically.
Can I Recover Deleted Emails from Hotmail or Stop Outlook.com from Deleting Emails Automatically?
If you would want, you can prevent Outlook.com from emptying your Deleted Items folder every time you sign out.
1. Navigate to Outlook.com and sign in to your Hotmail account.
2. In the upper-right corner of the page, click on Settings and then View all Outlook settings.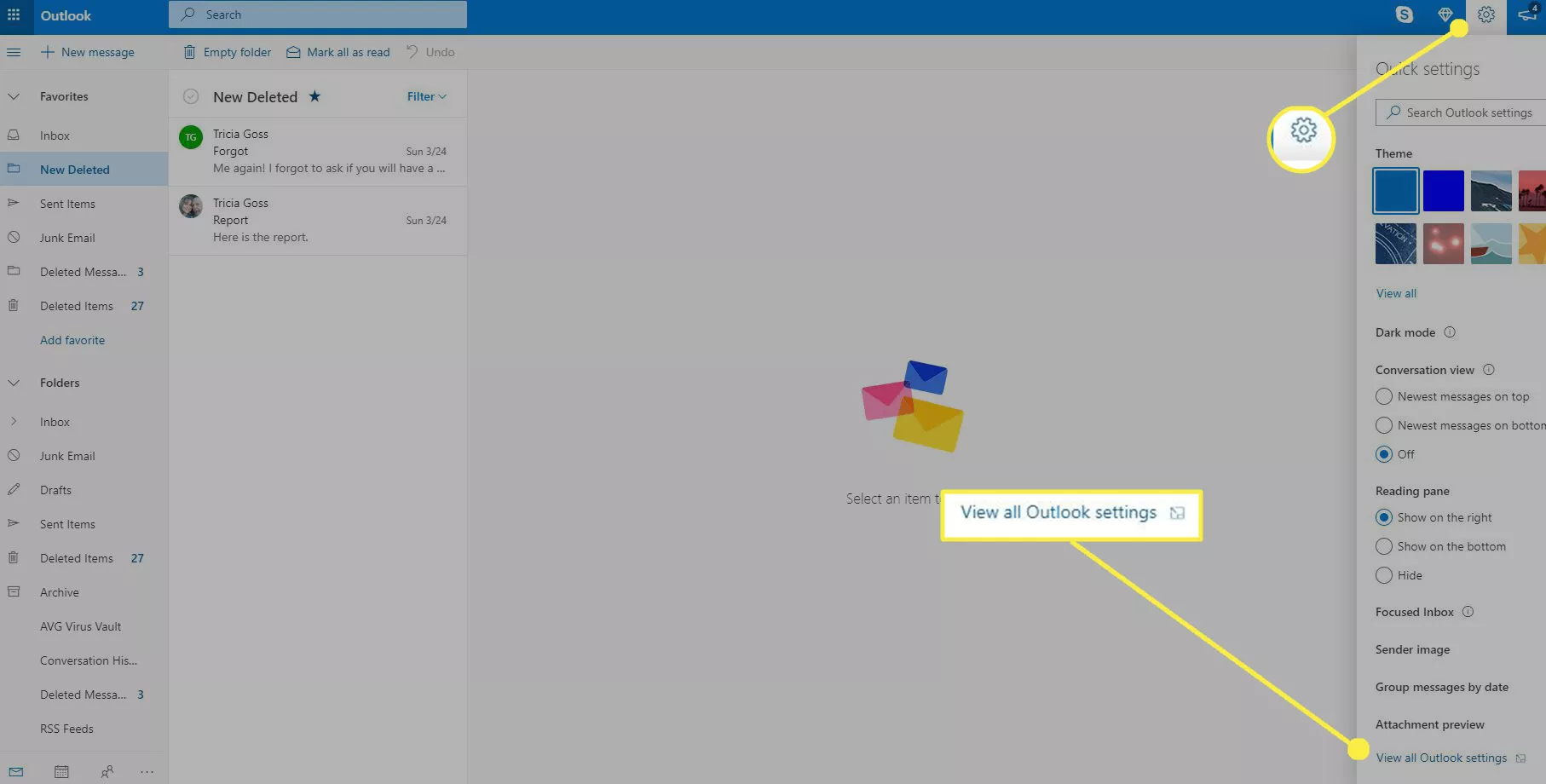 3. In the Mail section of the Settings window, select Message handling.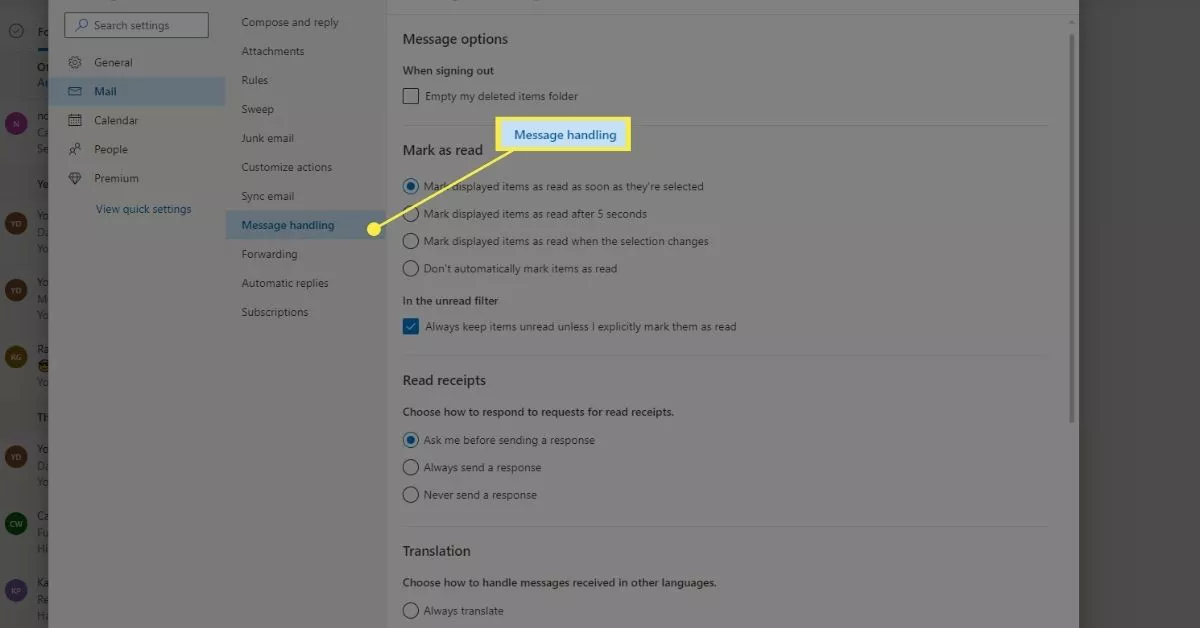 4. Beneath the signing out option, uncheck the box next to the Empty my deleted items folder.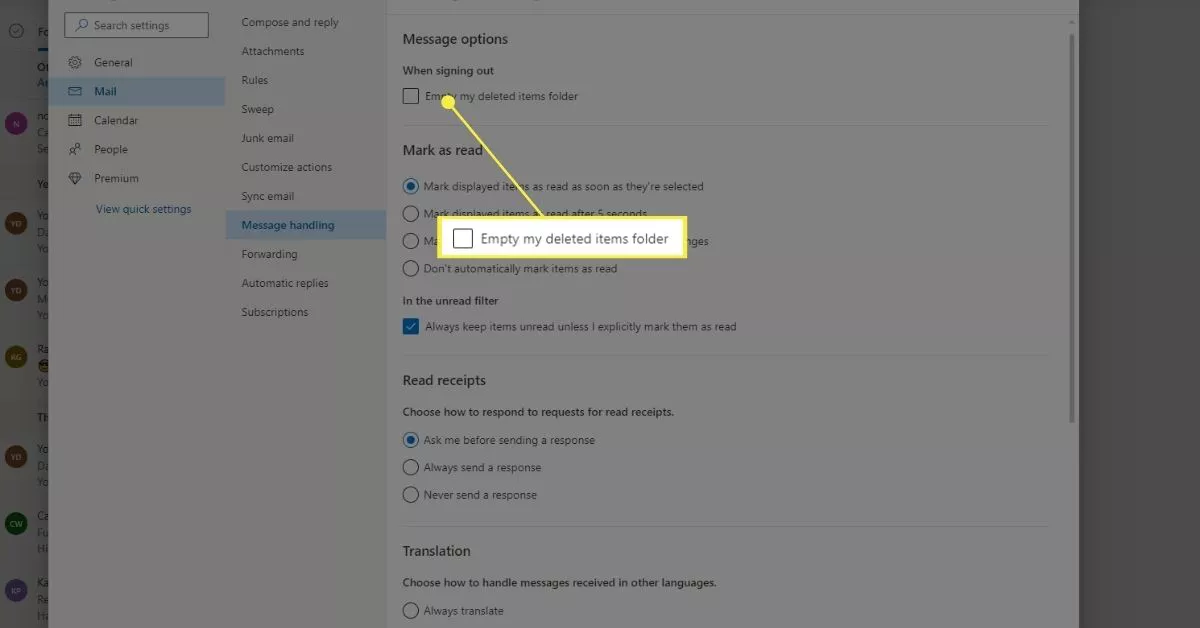 5. To save the changes, click the Save button. Close the Settings dialogue box.
This will stop Outlook.com from deleted messages automatically and you will not need to search for ways to recover deleted Hotmail emails. Also, according to the direction given by Outlook:
To keep it active, you must use your Outlook.com account.
This means you must sign in to your Outlook.com inbox at least once in a year, or it will be closed and all emails will be deleted.
Note: To download the backup software for avoiding all of the troubles you may have to go through aforementioned on your Mac OS, use the links given below.
To keep your Microsoft account and associated services active, you must sign in at least once every five years.
If you do not sign in during this period, we will assume that your Microsoft account is inactive and will close it for you.
Ending Part
The answer to query "Can I recover deleted emails from Hotmail?" has been given here. As Hotmail is an essential email service client for users, it is used worldwide. Even if only one email is lost, the situation becomes critical.
Thus, the methods for retrieving these lost emails have been discussed in the article which can help you in getting them back. If not, be ready to create a backup of your future emails using the software discussed.